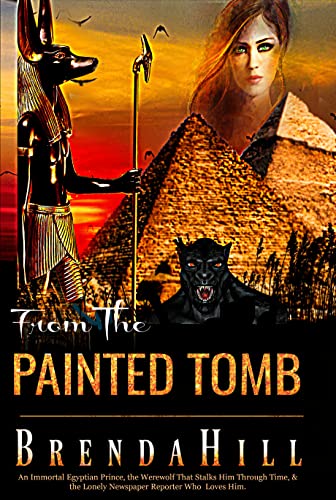 BEWARE OF THE FULL MOON
An immortal Egyptian prince, the werewolf that stalks him through time & the lonely newspaper reporter who loves him.
2021 Readers' Favorite Silver Medal Award
Literary Titan's Golden Book Award
FROM THE PAINTED TOMB blends magical realism, horror, and romance. It layers the story of a contemporary woman who's afraid to trust again, and an exalted ancient Egyptian prince who commits the one unpardonable sin – he falls in love with a copper-haired slave who becomes queen. $1.99 on Kindle.