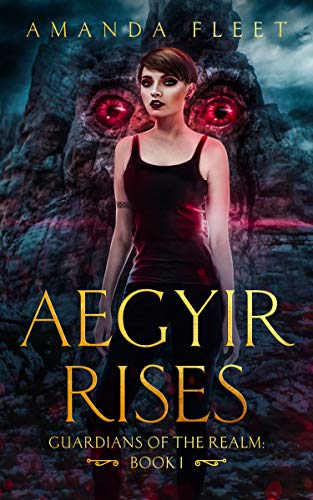 Reagan just wants a normal life. But an ancient demon demands revenge for something that happened lifetimes ago. Can she stop him before everyone she knows is slaughtered?
Reagan is on the brink of her life finally coming together. Safe and loved, and living with her long-term partner, she's looking forward to landing her dream job. But then, all around her, people start dying.
Soon, she finds herself battling an ancient demon—Aegyir—while fighting to keep hold of her sanity. Are the nightmares she's having actually memories? And why does she keep finding strange objects inside her house?
Reagan needs to figure out who she really is in order to stop Aegyir destroying everyone she loves.
Aegyir Rises is the first book in the thrilling new-adult contemporary fantasy series The Guardians of The Realm. If you like kick-ass heroines fighting forces of evil, you'll love Amanda Fleet's page-turning novels. $0.99 on Kindle.