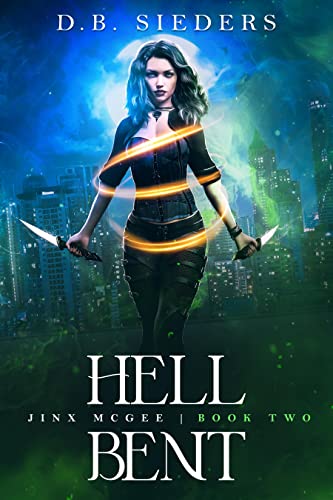 Jinx McGee, formerly demon-possessed demon hunter, has a whole heap of trouble to go along with her nifty new powers.
Master demons have invaded earth along with Celestials who aren't on the friendly side, her relationship is on the rocks, and her teammates are still reeling from the last battle that almost killed Jinx and let loose the demon brigade.
If she can get a handle on her new abilities, unify the team, sort out trust issues with her demon boyfriend, and get her crap together, she just might be able to stop the Master Demon of Sloth from unleashing mass mind control on humanity…with enough training, weapons, and coffee.
Throw unexpected new enemies and one furry new ally into the mix, and life just got a whole lot more interesting. And deadly.
Fans of Darynda Jones, Lisa Edmonds, and Jeaniene Frost will love spending time with Jinx, her demons, and her misfit band of fellow demon hunters in this fun and quirky paranormal fantasy thrill ride with plenty of romance. $4.99 on Kindle.