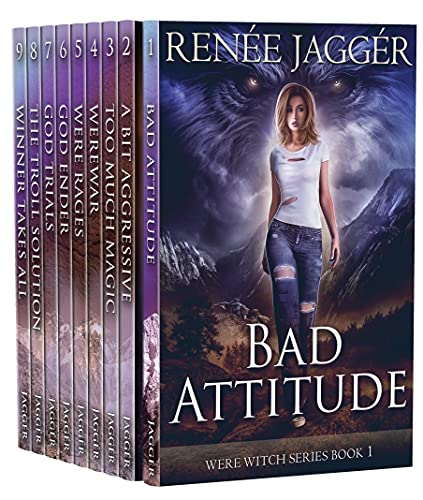 Opposites attract and there's nothing more opposite than werewolf Bailey and the witch Roland. Trouble is chasing the two of them and they have to learn to work together to fight it off and save the world.
Massive changes are coming down from the heavens, and Bailey Nordin is the Were in the middle.
Get the complete series – all 9 books – to join them on their battles against witches, tradition and the very gods themselves. $0.99 on Kindle.