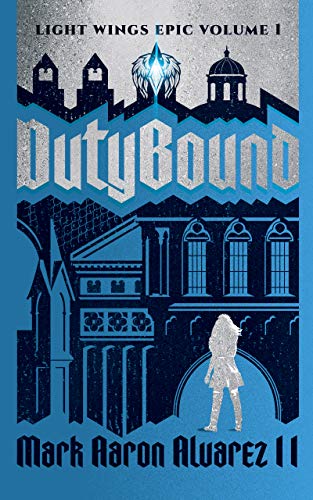 As long as there is Light, there is hope!
When young Lucia Sannon, High Maiden of Moz, receives a gift from her long lost father her whole world changes. Lucia and the other heirs of nobility are forced to face the Sins of their forefathers and bring their world from the brink of Darkness. With the help of the Light Wings and its power, Lucia must heed the call to assemble the Light's Virtues and lead them into battle against the very Sins that seek to destroy their world. But finding the four Virtues will not be easy, for much of the knowledge is lost and the understanding of one's own morality is the only key to unlocking the power each of them holds within.
A story of faith and morality, Dutybound: Light Wings Volume 1 will lead you through a journey of self-discovery as our heroes face conflict from outside and within themselves. Duty, desire, envy, hope, hate, love, pride, and temperance all are challenged within this series in an epic tale that is sure to have you pondering your own true nature. $0.99 on Kindle.