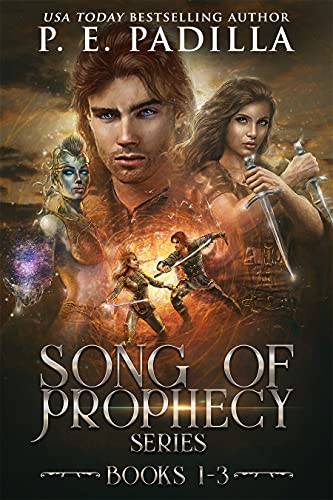 Outcast, hero of prophecy, or both?
Aeden Tannoch hasn't had an easy life. Cast from his clan and beaten nearly to death by the people he loved, all he ever wanted was to make his family proud. And now the dark creatures have come, apparently searching him out to finish him off for good.
If all that wasn't enough, Aeden learns of the Song of Prophecy, a three-thousand-year-old prediction that there would come a warrior to save the world from invading monsters. Fingers are pointing at him, but how can he be the one when he couldn't even pass the trials in his own clan?
The Song of Prophecy Box Set includes books one through three of the internationally bestselling Song of Prophecy series.
$0.99 on Kindle.