Fans of young adult mystery novels are in luck! Author Aleese Hughes has created a genre-bending new series that combines elements of fantasy with romance, murder-mystery, and plenty of adventure to keep you on the edge of your seat. In the debut novel of her Inspector Mage trilogy, you'll be introduced to a spellbinding world where magic is a normal part of life — but this doesn't always make things easier.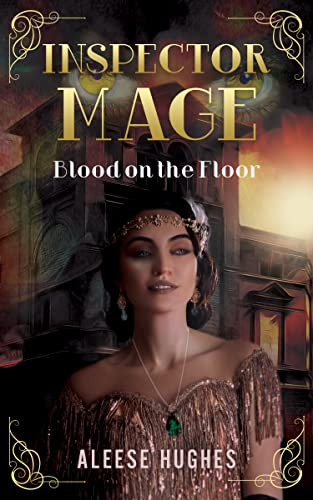 Julie was born into the prestigious Melton family, blessed from birth with a unique Mage Gift. Every member of her prominent family has their own Mage Gift, leading to special talents and capabilities that ordinary humans couldn't dream of. However, Julie's world is turned upside-down when a member of her family is murdered. Even worse, she's considered a suspect!
In an effort to clear her family's name and track down the real killer, Julie works with Inspector Russell Gaines, a talented detective with a Mage Gift of his own. But the more the two investigate the case, the more Inspector Gaines learns about Julie's life. It turns out that Julie has her own secrets that could lead to the downfall of her entire family if word got out. The fragile inspector suffers a downward spiral, leaving Julie to fight for justice on her own. Will she be able to solve the mystery without putting the rest of her family in jeopardy?
Fans who want more from this author can find several stories (unrelated to the trilogy) to read while waiting for the second book of the Inspector Mage trilogy. Check out The Tales and Princesses Series, a saga that retells and reframes some of the most popular fairy tales in a new light, such as The Princess and the Pea and Cinderella.
If you're looking for a shorter read, check out After the Tales and Princesses. This 2-part novella series includes the reimagined stories of Rumpelstiltskin and Rose Red.
To connect with the author, you can sign up for her newsletter and follow her on Instagram, Facebook, or Twitter!