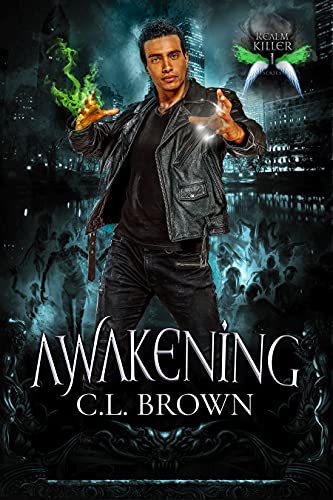 — All Hell is about to break loose —
Fallen angels, rising demons, traitors, and the rekindling of an ancient war. Mankind's fate hinges on the resilience of a snarky dark horse.
When Chase Ambrose wakes from a year-long coma in a New York hospital, he's left to piece together the disaster that placed him there . . . but even darker mysteries mark the horizon.
The days of his former carefree life will come to a bleak end. Now, Chase must face a destiny brimming with magic, monsters, bureaucratic red tape, and untold death. It seems his blackest dreams have always had a deeper meaning. If he hopes to change the fates, he'll need to hone his emerging powers—fast.
He didn't ask to be part of this game . . . but sure as Hell won't be a pawn. The problem is, vengeance comes at a price, and the devils always take their due. Free on Kindle.