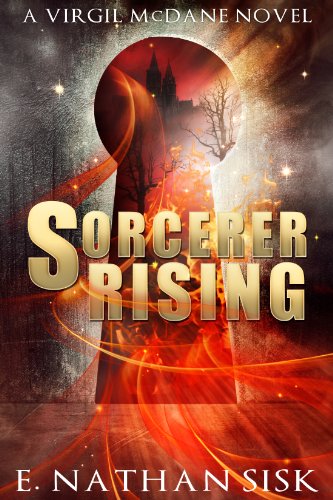 Virgil McDane never wanted to be a Sorcerer. Then he went and burned down a world and it's been downhill ever since.
Now, a unique event has provided Virgil the opportunity to change all that. The Arcus (or the Rainbow as it has been nicknamed), has landed just outside his home city. This massive column of magical energy stretches the entire world and people have chased its end for centuries seeking everything from gold to arcane knowledge.
Cyrus Aberland, the millionaire inventor, is one such person and is funding an expedition to seek its end. With a vendetta against the Guild, he comes looking for a Sorcerer who can lead his team.
Now Virgil must guide a group of explorers halfway across the world, protect them and himself against the dangerous arcane threats of the world, and seek to reclaim his power. Free on Kindle.