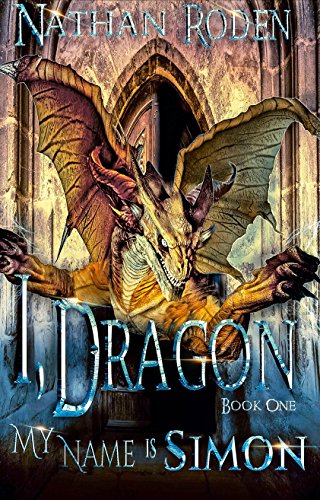 A tyrant. A curse. The realm's true king… isn't human.
Six-year-old Simon is heir to the Morgenwraithe throne. Or at least he was, until his deranged mother murdered his father and placed an unbelievable curse on the young boy. Trapped inside the body of a dragon, Simon must flee the castle and try to survive in a kingdom where the scaly beasts have been hunted to near extinction.
When the boy-turned-dragon learns he can take human form once a month, he begins making allies. As the years go by and a vicious lord takes control of the kingdom, Simon has one chance to break the curse and save the realm… but at what cost?
My Name Is Simon is the first book in the I, Dragon series, a set of captivating fantasy novels. If you like fast-moving plots, suspenseful sword and sorcery tales, and dragons galore, then you'll love Nathan Roden's fantasy with finesse. Free on Kindle.