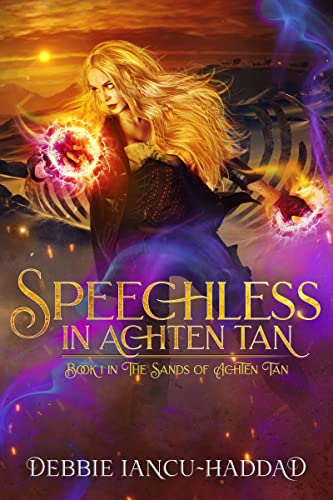 Mila hasn't spoken in the five years since she became an Onra, a first level Everfall witch. After failing the test to reclaim her voice and control her magic, her mentor sends eighteen-year-old Mila to Achten Tan – City of Dust – a dangerous desert town, built in the massive ribcage of an extinct leviathan.
To reclaim her power, Mila must steal a magical staff capable of releasing it, from Bone Master Opu Haku's sky-high lair.
Her only resources are the magical luminous elixirs of the cursed caverns where she grew up, and a band of unlikely allies; a quirky inventor, a giant-ant rider, a healer, a librarian's assistant, a Tar-tule rider and the chief's playboy son.
But in the City of Bones, enemies & friends are not who they seem and trusting the wrong person can be deadly.
If Mila fails, she will never speak again and her bones will be added to the wasteland.
This book includes a kick-ass female protagonist covered in tattoos, giant ants, first-person present-tense narration, magic, banter, lots of innuendoes, and cute boys kissing. $0.99 on Kindle.