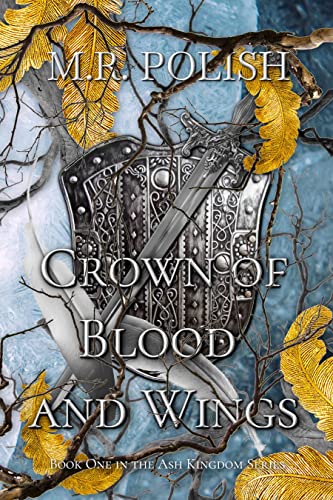 She was supposed to stay hidden. He was supposed to die.
The Trials were created to dispose of the weak.
There are no allies. Only enemies competing for the same reward—receive the king's protection from the bloodthirsty Alorians and a bag filled with coins.
After twenty-two years, Caitriona Delahorian thought she was skilled at the art of hiding when it came to the draft. If the king knew she had magic in her blood, she'd be forced to enter the Trials. No purse filled with payment for her servitude. No alluring invitation blessed with security for her family. No. She'd be nothing more than a prisoner.
If she lived.
With the rebellion marching to her door, she realizes hiding is no longer an option. Stepping out of the shadows to join the fight and embrace the magic that got her parents killed, Caitriona makes a choice to risk everything for other magic wielders, herself, and to avenge her parents.
On the eve of the next draft, she is discovered by guards and shackled, tossed into the dungeon with the willing participants to await her turn in the Trials. If she passes her first test, she can move on and maybe escape. But an arrogant, stubborn, roguish, albeit extremely handsome, self-centered captain won't leave her side.
Captain Hawthorne's blade was rumored to slice through the strongest armor. Yet, it was his eyes that cut through her. There was more hiding behind his façade. But she was the queen at hiding things.
If she stays in the Trials, she is in danger of losing more than her freedom, and the king will acquire a dangerous new weapon. $0.99 on Kindle.