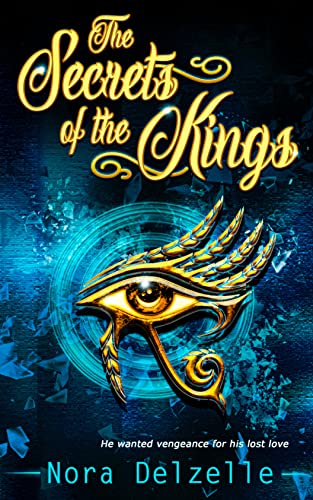 Review
"… this polished story's mythology is teased out with steady pacing, crisp prose, and a variety of twists that will please readers of urban fantasy-especially those drawn to strong female protagonists-right up until the satisfying ending."
BookLife Reviews
Alex Kincaid is twenty-four years old. She leads a quiet life in a college town, works at Galen Industries, and spends most of her free time with her co-workers. Her friends, like Emma Bastian, who read too many romance novels, want to meddle in Alex's love life. That's what friends do, right?
Yet Alex is too preoccupied with the odd letter she's received. It grants her a large inheritance from a total stranger who was the collector of various relics. Among his effects is a magical mask that will shatter her life forever. After an attempt to kill her fails, Alex is horrified to see the mask take the shape of her face within seconds after donning it. It's endowed with the powers of an ancient deity, who is the protector of order and the kingdom of the sky.
Alex is now in danger from the god of chaos and the kingdom of the wicked. He has vowed to take revenge for killing his lost love. The mask fuses the personalities of its previous owners, and now Alex's identity is in danger of being lost forever. As Alex and her friends attempt to solve the mystery, the stakes keep rising. The god of chaos is hot on Alex's trail, and he won't stop. As they face the coming storm, Alex realizes her romantic feelings for handsome co-worker Gabriel Reyes, who is a guiding presence in all the bright places. Does he feel the same? Alex is torn between two kingdoms and must carefully thread the needle of destiny and fulfillment. $0.99 on Kindle.