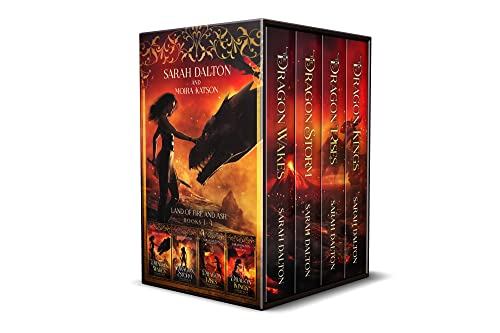 A world built on the tales of dragon kings. Powerful brothers at war. An orphan girl sold as a bride.
And in the realm rebellion looms, as does the return of the mighty dragon shifters. Some long for the return of the dragons… others fear it will bring the end of the world.
Read the complete series box set of this coming-of-age fantasy saga. Free on Kindle.