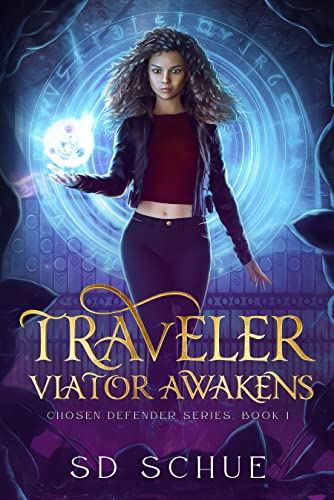 With Lucifer's General after her, what's a girl to do?
Introvert and talented athlete Sophie just wants to get through high school without drawing attention to herself. Teased for being a foster kid after her parents disappeared, she wants life to go back to normal. When an angel visits her and tells her she's not human but a Viator–a warrior with incredible angel-like powers–any chance of normal flies out the window. It seems her powers have matured, she just needs to learn how to use them. However, she doesn't have long because Lucifer's General Damian is after her, along with his army of evil Malum. Damian is also targeting other Viatores, and Sophie holds the key to finding and freeing them.
Not too long ago, Sophie was resisting the urge to fight the bullies pestering her and those like her. Now she's using angel-like magic to combat demons and rescue fellow Viatores. But in order to prevail against Damian and his dark plans, she'll need to learn to ask for help from others and to have total faith in herself. If she succeeds, she'll deliver a great victory to the side of light and in the process may also uncover the mystery surrounding her parents' disappearance years ago.
For fans of young adult supernatural books featuring demons and angels as well as teens discovering magic. Follow Sophie's journey as she fights to save the world from evil, one demon at a time. $2.99 on Kindle.