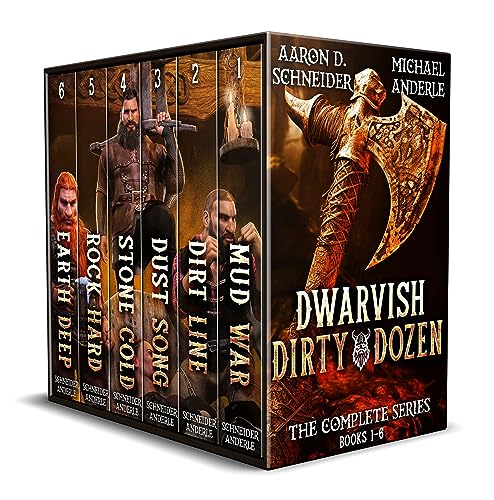 War is a messy business and anyone who claims otherwise is trying to sell you something.
This is a tale of war and desperation, of grit and heroism. See what a batch of desperate dwarves can do when the chips are down.
Pick up this complete 6-book fantasy series boxed set and join the dwarves in their battles today! $0.99 on Kindle.