Have you ever wished that you could live within your favorite fantasy novel? An exciting 4-part book series by Willliam David Ellis explores this concept with adventurous characters, mythical creatures, time travel, and plenty of humor to keep readers enraptured. If you enjoyed The Princess Bride, this series is for you.
Ellis's series, The Harry Ferguson Chronicles, is geared towards teens and young adults, but people of all ages will find the story unpredictably entertaining and delightful. An unexpected duo of a lovable elderly storyteller and a precocious young girl come together when fantasy begins to blend with reality, turning their sleepy Texas town completely upside down. Join the pair on their strange journey by checking out the titles listed below!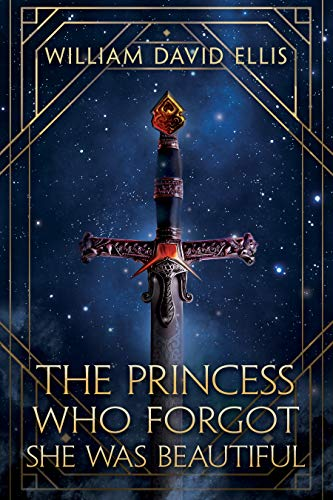 When Hank's daughter, a librarian in a small Texas town, asked for him to entertain the local children with a story, he humbly obliged. Hank started to tell a captivating mythical tale that immediately captured the attention of a group of kids, including a precocious young girl named Sarah. Sarah seems to possess the strange ability to predict how the storyteller will progress before he speaks a word, and soon, Sarah's world begins to change. Fantasy elements begin to blend with the real world, creating bizarre occurrences that threaten the very lives of the local townspeople.
Will Hank and Sarah be able to control the narrative, conquer a vengeful dragon, and separate fiction from reality once more? Also… who is Harry Ferguson?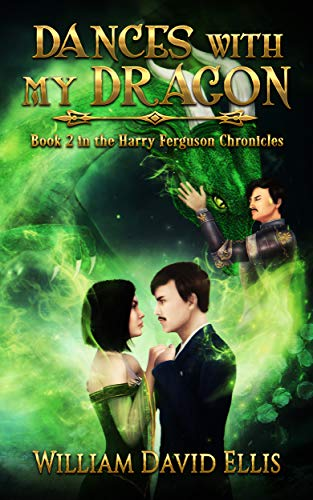 The second installment of the series picks up right after the cliffhanger ending of the previous novel, throwing the reader back into the absurd universe of Harry Ferguson. After the time-traveling adventurer finally reunites with his long lost love, he learns that he fathered a child with another woman while separated from his dragon-shifting princess. The princess, devastated by Harry's unfaithfulness, chooses to help defend a kingdom against invading hordes alongside a handsome king.
Harry and his true love are separated by different timelines in distant countries, and each of them has a choice to make. Will they fight against all odds to be with one another again?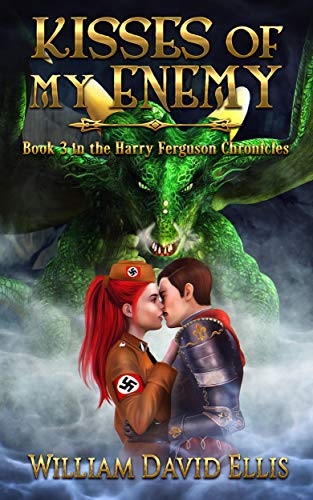 Harry Ferguson catches the eye of Belle Rodum, a beautiful but deadly warrior in 1940s Germany who is responsible for protecting a demon the Nazis summoned to gain its power. Belle is head-over-heels in love with Harry, even after she learns that he was sent to destroy the demon to prevent the Nazi party from gaining supernatural abilities. Deep down, Belle knows she must kill Harry… eventually.
Meanwhile, separated by centuries, Sarah begins to visit Harry in his dreams. Sarah admits she still loves Harry, forcing him to deal with his own conflicting feelings while he's trying to fight off demonic forces and a potentially murderous girlfriend. No pressure, right?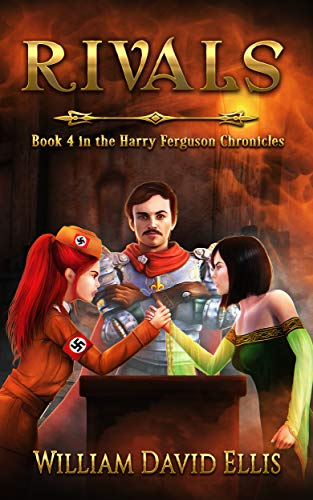 The fourth and final novel comes to a jaw-dropping climax when Harry's two love interests meet at his hospital bedside. As Harry recovers from his devastating injuries, he can't deny that he's in love with both Sarah and Belle. They're both incredibly powerful, intelligent, and fiercely loyal to him, which makes the two women loathe each other.
In the middle of a war, while still defending himself from Nazi attacks, Harry faces pressure to choose which woman he wants to spend the rest of his life with. His final decision will shock you to your core!