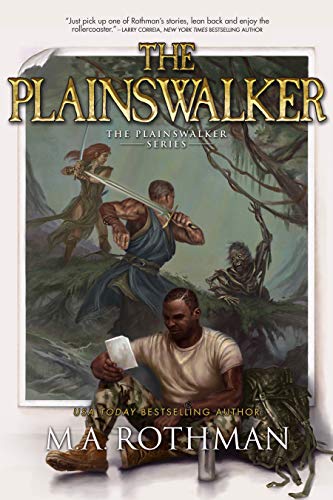 STAG, the Special Technologies Analysis Group is a clandestine government operation headquartered fifty feet under Marine Base Quantico, and they're looking for someone with the right stuff.
Peabo Smith, an ex-Special Forces soldier volunteers to participate in a mission that gives him an opportunity to maybe get back into the action.
THE PLAINSWALKER is a story about a former soldier asked to participate in a science experiment that rivals the audacity of the moon landing.
When things don't go quite like Peabo had planned, he realizes that the experiment may end up changing his life forever.