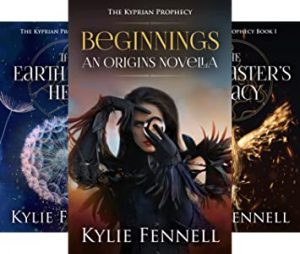 Firesky is the ultimate weapon. It will either obliterate or liberate all of Kypria. One silver-eyed girl has the power to determine their fate – if she dares to question everything she believes in.
The Kyprian Prophecy is a spellbinding young adult fantasy series, which follows silver-eyes, Arisa. With all the Kyprian nations on the brink of war, Arisa attempts to tear the enemy's regime apart from within.
In this series, magic meets formidable warriors, with a touch of adventure and romance. It is also a coming-of-age series that has found fans who are young, as well as those who are young at heart.
It is perfect for fans of Sarah J. Maas's Throne of Glass series and Leigh Bardugo's Shadow and Bone series.
Free to $0.99 on Kindle.